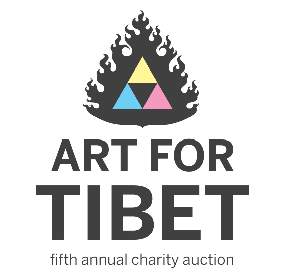 Bidding is now open and will run through May 27th at 6:00pm EST!   
Featuring over 75 lots, including more than 25 new works not previously listed, and lowered opening bid requirements.
ART FOR TIBET is simple:  Artists donate their heart and soul + you purchase a one-of-a-kind work of art that will be treasured for a lifetime =  SFT receives 100% of the revenue!
ART FOR TIBET closes Tuesday May 27th at 6:00 pm EST. Don't wait until the last minute! Bid Early, Bid Often, Bid for Tibet!
Open to bidders worldwide.